FEATURED CATEGORIES
The highest rated dictation and transcription equipment retailer offering only the most reliable and highest quality products.
FEATURED PRODUCTS
The best-selling dictation and transcription equipment, and the top-rated voice recognition software in the world.
The World is Your Workstation
Dragon Medical One
The patient story should be dictated by clinicians – not technology limitations. The Dragon Medical One platform includes industry-leading speech recognition software in the cloud so your staff can be productive anywhere. Clinicians produce documentation up to 45% faster and capture up to 20% more relevant content.
ABOUT US
Total Voice Technologies
We have been in the speech recognition, dictation and transcription software industry since 1990. We specialize in providing professional dictation equipment, transcription equipment, and Dragon speech recognition software.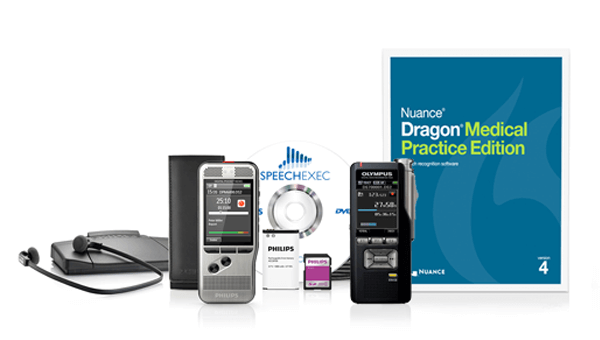 OUR LATEST POSTS
We are industry experts providing innovative voice technology and support to make your work and life easier.
In recent years, the tech giant, Amazon, has invested a great deal of resources in its voice solution, Amazon Alexa. As the voice techn...
Studies reveal that clinicians are under undue stress due to the increased burden and responsibility of managing electronic health reco...
Those who frequently use laptops desire all the mobility they can find. While working with a laptop, one often has to use multiple acce...