FEATURED CATEGORIES
The highest rated dictation and transcription equipment retailer offering only the most reliable and highest quality products.
FEATURED PRODUCTS
The best-selling dictation and transcription equipment, and the top-rated voice recognition software in the world.
The World is Your Workstation
Dragon Medical One
The patient story should be dictated by clinicians – not technology limitations. The Dragon Medical One platform includes industry-leading speech recognition software in the cloud so your staff can be productive anywhere. Clinicians produce documentation up to 45% faster and capture up to 20% more relevant content.
ABOUT US
Total Voice Technologies
We have been in the dictation, transcription, and speech recognition software industry since 1990. We specialize in providing professional dictation equipment, transcription equipment, and Dragon speech recognition software.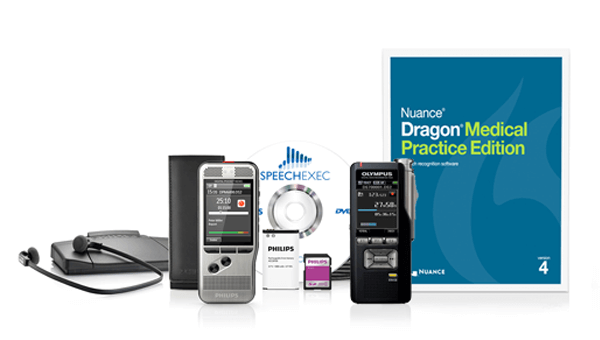 OUR LATEST POSTS
We are industry experts providing innovative technology and support to make your work and life easier.
This is the age of easy living. That is, populations are increasing, and people are now leading sedentary lives in numbers, never befor...
In the past few years, the concept of voice recognition technology has become really popular. As of now, both individuals as well as th...
Before the advent of SR technology, all dictation had to be painstakingly done by hand or with the help of a word processing machine wh...