Philips SpeechLive
The latest speech-to-text software solution in the cloud.
Philips SpeechLive is the most convenient speech-to-text solution for professionals. This secure browser-based software allows users to take full control of their entire dictation and transcription workflow.
Users can record and conveniently receive written documents almost instantly. With SpeechLive users can get document workflow up and running the same day without the hassle of complex IT infrastructure, and benefit from maximum security and reliability.
Philips SpeechLive | Get Started Today
Speech-to-Text in 3 Easy Steps
RECORD YOUR VOICE
Record your voice using any compatible voice recorder, the premium smartphone app, or upload previously recorded recordings.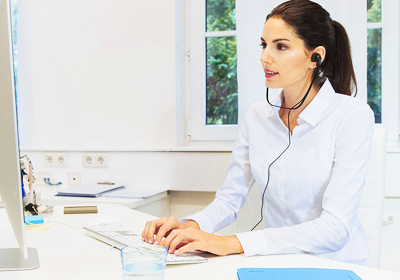 PROCESS RECORDINGS
Use the speech-to-text feature, send your recording to your in-house transcriptionist, or use our transcription experts.
RECEIVE TEXT FILE
Your fully transcribed audio is saved and delivered automatically via your browser, the Philips SpeechLive app or email.
Philips SpeechLive Benefits
EASY SETUP
The intuitive installation process gets users up and running within minutes, without the need to install any complex software.
FULLY MOBILE
Secure HTTPS web-based dictation and transcription solution for turning voice-to-text almost instantly whether in the office or on the go.
SECURE STORAGE
SpeechLive offers highly secure online storage, keeping your files safe from unauthorized access, and available anytime access.
FLEXIBLE SUBSCRIPTION
SpeechLive adapts to suit the needs of your business by giving you the opportunity to adjust the number of users at any time.
HIGH SECURITY STANDARDS
Keep your files safe with HTTPS protocol, automatic double encryption in real-time, server mirroring, and an automatic back up.
MULTIPLE DEVICES
SpeechLive works perfectly with Philips Digital Pocket Memo recorders, SpeechMikes, and the latest Philips voice recorder app.
A Fully Compatible Solution
SpeechLive has been tested and is 100% compatible with ALL Philips digital dictation devices.