Speak. Send. Done.
a cloud-based speech-to-text solution
Philips SpeechLive is a new effective way of working.
RECORD YOUR VOICE
SELECT TRANSCRIPTION OPTION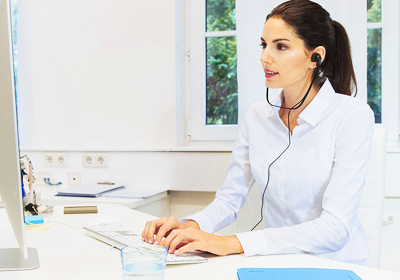 RECEIVE TEXT FILE
Be Productive on the Go
The Philips dictation recorder app is part of each SpeechLive subscription. The Philips dictation app is designed to work seamlessly with the SpeechLive dictation workflow solution. Record, edit, and send dictation files directly from your smartphone and reduce document turnaround times. You can even send dictations directly to the transcription service to maximize your productivity. Try this speech recognition app today!
How You Can Benefit From SpeechLive
Work Anywhere
Access and manage your dictations through your browser from anywhere.
Excellent Workflow Management
Easily define authors and typists and assign workflow from anywhere in the world.
Be Mobile
Use the Philips voice recorder app for your smartphone to access and manage dictations.
Flexible Subscriptions
Adjust the number of SpeechLive users of your business at any time.
Highest Security Standards
Keep your files safe with HTTPS protocol, automatic double encryption in real-time, server mirroring, and an automatic back up.
Smooth Integration
SpeechLive works perfectly with Philips dictation devices and even supports mixed environments with limited SpeechLive access.
A Fully Compatible Solution
Philips SpeechLive is compatible with all Philips Digital Dictation Devices, including:
PocketMemo DPM8000 series
SpeechMike SMP4000 series
SpeechMike LFH3500 series
Philips SpeechAir
Philips dictation recorder apps for iPhone and Android smart devices
Ready to take your dictation workflow to the Cloud?
Want to try it out first? Start your 30-day trial risk free and see for yourself how SpeechLive can improve your workflow.